Shivraj Kaur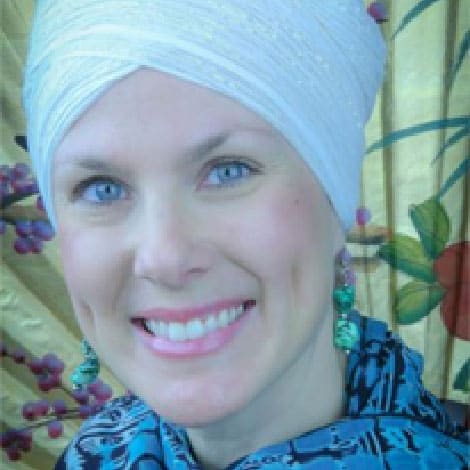 Shivraj Kaur's yoga journey began in 1998-9. She was in her early 20's when a running injury forced her to try alternative forms of exercise, such as Hatha Yoga. She wasn't hooked right away but something kept her coming back for more. Yoga just seemed to "get the lead out" in a way that nothing else could. In 2002, she completed a Power Yoga teacher training to deepen her practice. She had no intention of ever teaching yoga but the universe had other plans for her. When a yoga teaching opportunity was offered to her, she simply said, "Yes!".
Several years ago, Shivraj tried Kundalini Yoga and felt a slow pull to go back for more. It wasn't until she went to Wanderlust in 2011 that she really fell in love with Kundalini Yoga and Meditation. Something opened up inside of her and she never looked back. In 2013, she completed the Level 1 Kundalini Yoga teacher training (IKYTA) under the loving guidance of Mahan Rishi Singh and Nirbhe Kaur Khalsa.
Shivraj is also trained to teach Asthanga Yoga, Primordial Sound Meditation, and the Veterans Yoga Project's Mindful Resilience for Trauma Recovery Yoga. Shivraj studied Asthanga Yoga with Manju Jois and David Swenson and often practiced under Patthabi Jois when he was in the United States. She studied Primoridal Sound Meditation at the Chopra Center under the guidance of Deepak Chopra, the late Dr. David Simon, and Davidji. She is also a Reiki Master.
Shivraj is inspired by the centeredness, calmness, and grace of truly devoted Kundalini practitioners, most notably those teachers that she has had the opportunity to study under. She is also inspired by the random acts of kindness of strangers, by nature, and by the teachings of Paramahansa Yogananda, Yogi Bhajan, and Christ. The practice of Kundalini Yoga and Meditation has helped her to heal physically, emotionally, and spiritually. Shivraj feels that yoga and meditation are Divine tools that have helped her to move through some of her darkest hours.
Shivraj's vision as a Kundalini Yoga and Meditation teacher is to share those blessed and sacred teachings as tools to help empower others to heal themselves from the inside out and to help others to move out of their own darkness and into their own Light.
Swarandeep Kaur (Alice Zander)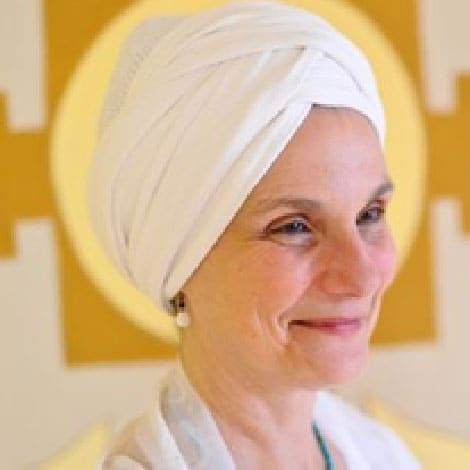 Swarandeep Kaur (Alice Zander) is a certified Yoga teacher in the Kundalini (IKYTA) and Saraswati River traditions who also holds certification in Thai Yoga Bodywork. A Yoga practitioner for more then 30 years, Swarandeep teaches Yoga as a technology for Awakening.
With great love and appreciation she credits her many teachers for the gift of Yoga. Swarandeep began Yoga in 1978 and soon pursued studies with Senior Iyengar teachers Joan White and Kofi Busi.
In 1996 she became a student of Kirin Mishra (Parvathi Nanda Nath Saraswati). Kundalini Yoga teacher's training (IKYTA) was completed in 2011 after a transformational experience with the much beloved Nirbhe Kaur and Mahan Rishi Singh Khalsa.
Swarandeep enjoys teaching people of all ages and abilities. She has offered classes in many different settings including Jefferson Hospital Wellness Center, Philadelphia, Omega Institute as Summer Staff instructor, Philadelphia Corporation on the Aging and many yoga studios including Shine Yoga Center Perkasie and The Khalsa Healing Arts Center in Yardley.
Siri Sevak Singh Chair Yoga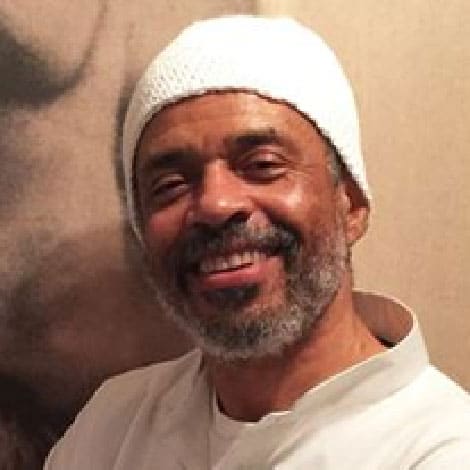 Siri Sevak Singh ventured into Kundalini Yoga as taught by Yogi Bhajan in 2013. This pathway became a lifetime journey and an endeavor to create a more fulfilling life for himself. Siri Sevak Singh has completed Level 1 Teacher Training and is a 200 hours certified yoga teacher through The Kundalini Research Institute. Always looking for other ways to offer healing to others, he undertook Kundalini Chair Yoga training.
Siri Sevak Singh is also a sound healer trained in using the gong and various vibrational instruments and has traveled the country to learn this sacred art from many gong masters, some trained by Yogi Bhajan himself. He endeavors to make these healing sciences available to all who seek relief.
Ajeet Shakti Kaur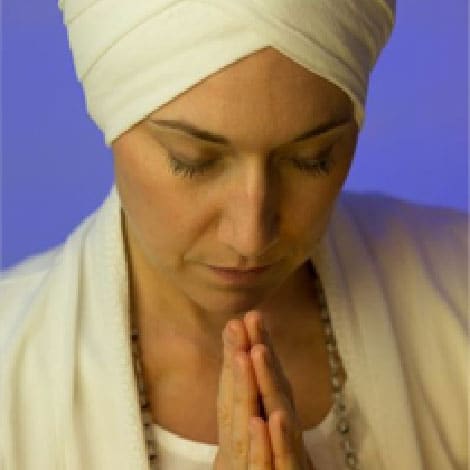 Ajeet Shakti Kaur has practiced yoga for 17 years and has been teaching for more than a decade. She first tried yoga in college for a PE credit and started a regular home practice in 2002 to alleviate stress while working in the corporate world. She found it helped tremendously with insomnia, anxiety and depression, and went on to complete her first 200-hour teacher training in 2006, after which she began teaching. In 2010, she received certifications for kid's yoga and has taught in seven schools in the Princeton area.
Since completing a 220-hour yearlong Kundalini Yoga and Meditation teacher training at the Khalsa Healing Arts Center in Yardley, PA, in 2016, April has been inspired to share her love of yoga with adults again. She loves that every class in Kundalini practice, as taught by Yogi Bhajan, incorporates asana, pranayama (breathing exercises), bandhas (energetic locks), and meditation. She also likes how the Kriyas (sequence of exercises done in a specific order to achieve specific outcome) intentionally work with our nervous and glandular systems. Students appreciate the hatha background she brings to the practice. April also leads SUP Yoga classes at the shore and Falls Township Community Park in PA.
Kamal Sangat Kaur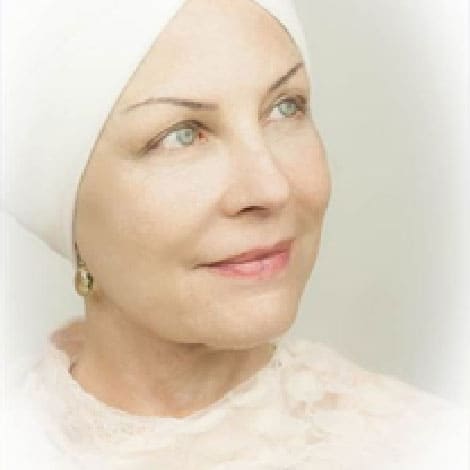 Kamal Sangat Kaur's surprising voyage into Kundalini Yoga began in early autumn 2015 while in a lucid dream during which she observed herself waking-up inside the yoga room of the Khalsa Healing Arts of Yardley, PA, where she was lovingly embraced by S.S. Nirbhe Kaur Khalsa, and one of the Center's founders.
With great curiosity Kamal Sangat Kaur soon began a study and practice of Kundalini yoga and meditation. Upon experiencing the deep power of this ancient science to help us to heal physically, and emotionally, she then committed to the 220 hour year of training and became certified as a Level One Kundalini yoga and meditation teacher.
As she continued deepening her practice, Kamal experienced a profound clearing and opening of the heart, with a rebirth and new life avenues blooming both inside and out. How amazing to begin to clear the grip of the control of the subconscious, and awaken and empower ourselves to our profound gifts as humans to be free to consciously evolve and create miraculous experiences in our lives, beyond what we ever imagined!
It is now her sacred vision, goal, privilege, honor and commitment to be able to continue to deepen and share these sacred tools with as many people as possible.
Kamal Sangat Kaur is also certified as well as a Laughter Yoga Leader, in Reiki and Integrated Energy Therapy (IET) healing modalities, holding a Master's Degree in both Education and Religious Studies, and many years of experience teaching both children and young adults.
Kamal Sangat Kaur is a passionate, radiant student and teacher of Kundalini Yoga and meditation and their powerful transfo
Amanda McCoy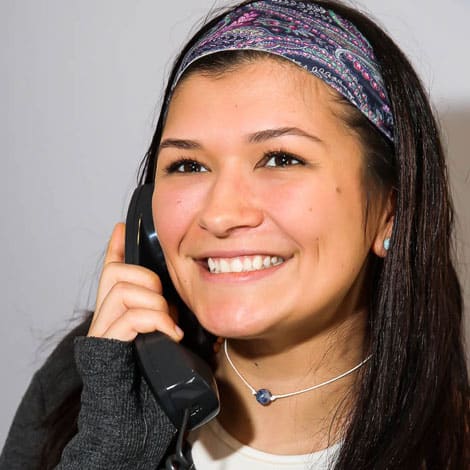 Amanda grew up with a small family surrounded with lots of love. Amanda spent most her school years with other students in her classes. In her later years at school she began to realize the true depths of life and felt called to go more inward. She decided to part ways from being a follower of her classmates and do what she felt was in her heart. She began her spiritual journey. She enjoys learning new things to open new perspective. She has taken trainings in Reiki, Angel Healing, and 200hr Yoga Teacher Training. By practicing yoga and meditation, and through life experiences she has noticed much transformation and growth. Her perspective on life has helped her move though her experience here on Earth with ease, grace, love and joy. She loves spending time working here Khalsa Healing Arts and Yoga Center, and connecting with all of the amazing beings who walk though the door. Amanda hopes to lead by example and share light with everyone she encounters on her path.
Being in the presence of Mahan Rishi and Nirbhe Kaur, is an honor, and I am very grateful to be surrounded by this bliss and love. They both kindly asked me to come into their space as I was going though a great change in my life, and I said gratefully said, YES. Khlasa Healing Arts and Yoga Center is perfect space that I have dreamed of working in. I'm doing what I love while spreading the love to all those who comes in the doors of Khalsa Healing Arts and Yoga Center.
Christopher Beardsley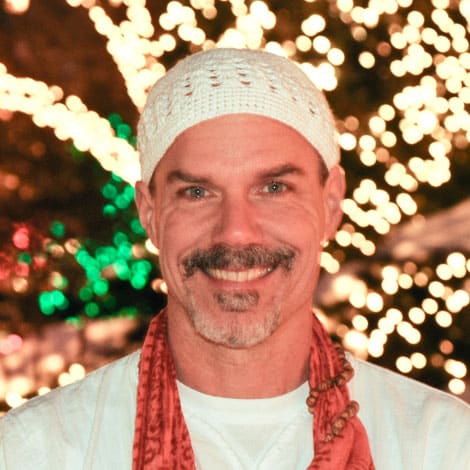 Christopher Beardsley came to yoga about 20 years ago, practicing Hatha, Vinyasa, Bikram, and Iyengar traditions in the Philadelphia area. As a working registered architect, he loves the structure of yoga to align the body, carry weight, distribute mass, and tune up the muscles. In about 2008 he found Kundalini Yoga and was immediately engaged by its larger scope. Not only does it strengthen the muscles of the body, incorporating cellular detoxification and vitality throughout the body and the organs, it works the endocrine system and glands, the body and minds 'computer' system, and it especially works the energy field around the whole body. Haripal Singh didn't know what he was missing, until he started this practice.

Kundalini Yoga helped remove long time depression and anxiety. Kundalini Yoga helps move energy from the head to the heart. The freedom that ensued, releasing emotional and mental holding, allowed the spirit and soul to soar. Kundalini Yoga uses Mantra and Mudra, as well as Dristhi and Meditation to further find connection to the Authentic Self. This invaluable gift forever continues and inspires this practitioner.

As a Certified Teacher of Kundalini Yoga in 2013 (from the Khalsa Healing and Yoga Arts Center thru KRI); Haripal (Chris) wishes to bring all this millennially aged technology to others. He aspires to help others remove blocks and find their freedom. To help individuals find a new and deeper connection to their hearts and souls, to compassion and healing, Haripal knows, will bring more peace and compassion into this world.

Haripal has taught at Sacred Journeys, Balance Yoga & Spa, Aerial Yoga (Leyna Love) Yoga, Moyo Yoga, the Healing Arts Collective, and Shine Yoga, Presently he teaches at the Khalsa Healing Center and the Sporting Club at the Bellevue.
Daya Randhir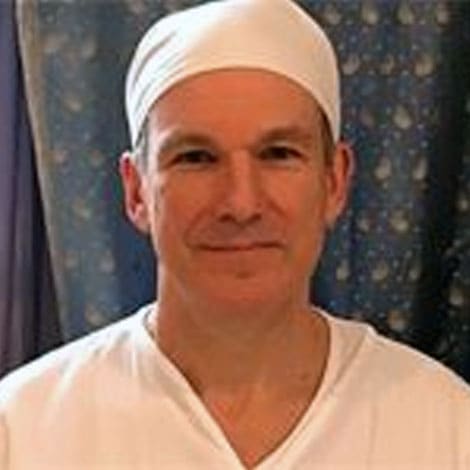 Daya Randhir has been a student of Kundalini yoga since 1991. He completed teacher training with Mahan Rishi Singh and Nirbhe Kaur in 2018, and is now enjoying teaching weekly classes at Khalsa Healing Arts. Daya Randhir seeks to impart the deep, yet highly practical wisdom of Kundalini yoga from the perspective of a long-time student. Having met and attended classes and lectures with Yogi Bhajan, he is greatly humbled to share with students the teachings which have been a primary resource for health, happiness, and fulfillment in his own life.